Customer Shopping Flow Series
I used a fun, hand drawn look as a nod to doodling & writing in notebooks, paired with a continuation of their space theme and a minimal color palette to make the notebooks could pop.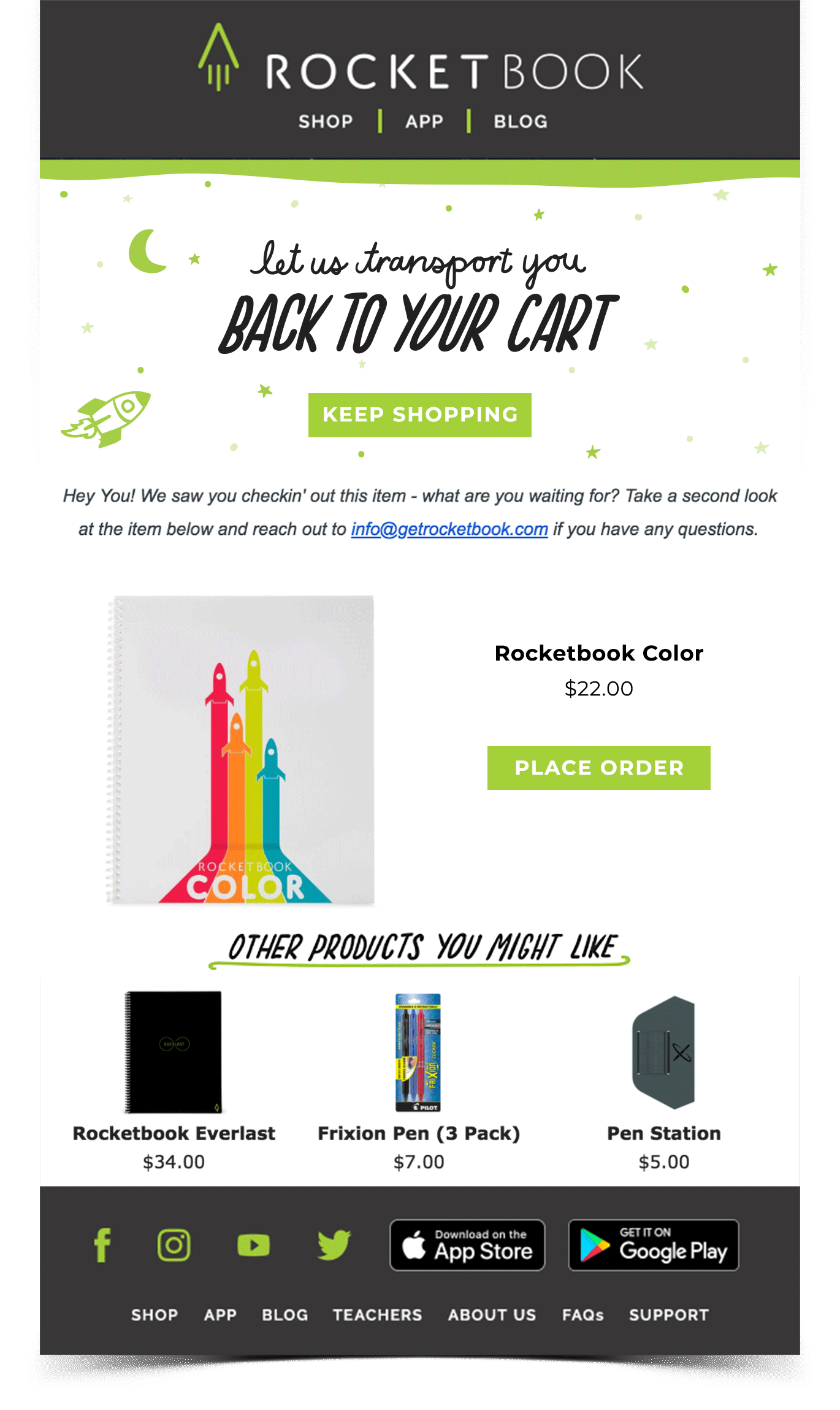 A/B Testing New Product Email
for Rocketbook's new product, the Lined Everlast Notebook, we did two different approaches to see what would perform better. Interestingly, the second concept here, with the hand-drawn elements outperformed the simple, clean, structured concept.